About the department
In Ophthalmology, we provide medical care for a wide range of ophthalmic diseases such as cataract, glaucoma, dry eye, macular degeneration, diabetic retinopathy, and fundus bleeding of retinal vein occlusion. Our treatment also includes inpatient surgery for cataracts and fundus diseases, intravitreal injections for retinal diseases, photodynamic therapy for age-related macular degeneration, and laser treatment.
Common diseases treated
Cataract
Glaucoma
Dry eye
Macular degeneration
Diabetic retinopathy
Ocular fundus bleeding
Retinal detachment
Director of the department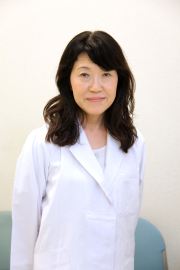 Specialty/qualification
Diploma of ophthalmology of the Japanese Ophthalmological Society
Ophthalmic PDT certified physician
Certified physician who can determine the suitability of correction appliance for visually impaired persons
Characteristics of dental care
We provide appropriate tests and treatment and try to give careful and kind medical care for outpatients in the morning. In the afternoon, we mainly perform in-patient surgeries such as cataract surgery and vitreous surgery for fundus diseases. Many patients with dry mouth visit our hospital, which is specific to dental university hospital. Dry eye partially correlates with the cause of dry mouth, and many dry eye patients are treated at Ophthalmology. We provide specialized treatment such as intravitreal injection and photodynamic therapy in addition to laser treatment for macular diseases such as age-related macular degeneration, retinal vein occlusion, and diabetic retinopathy.