Flow of Examination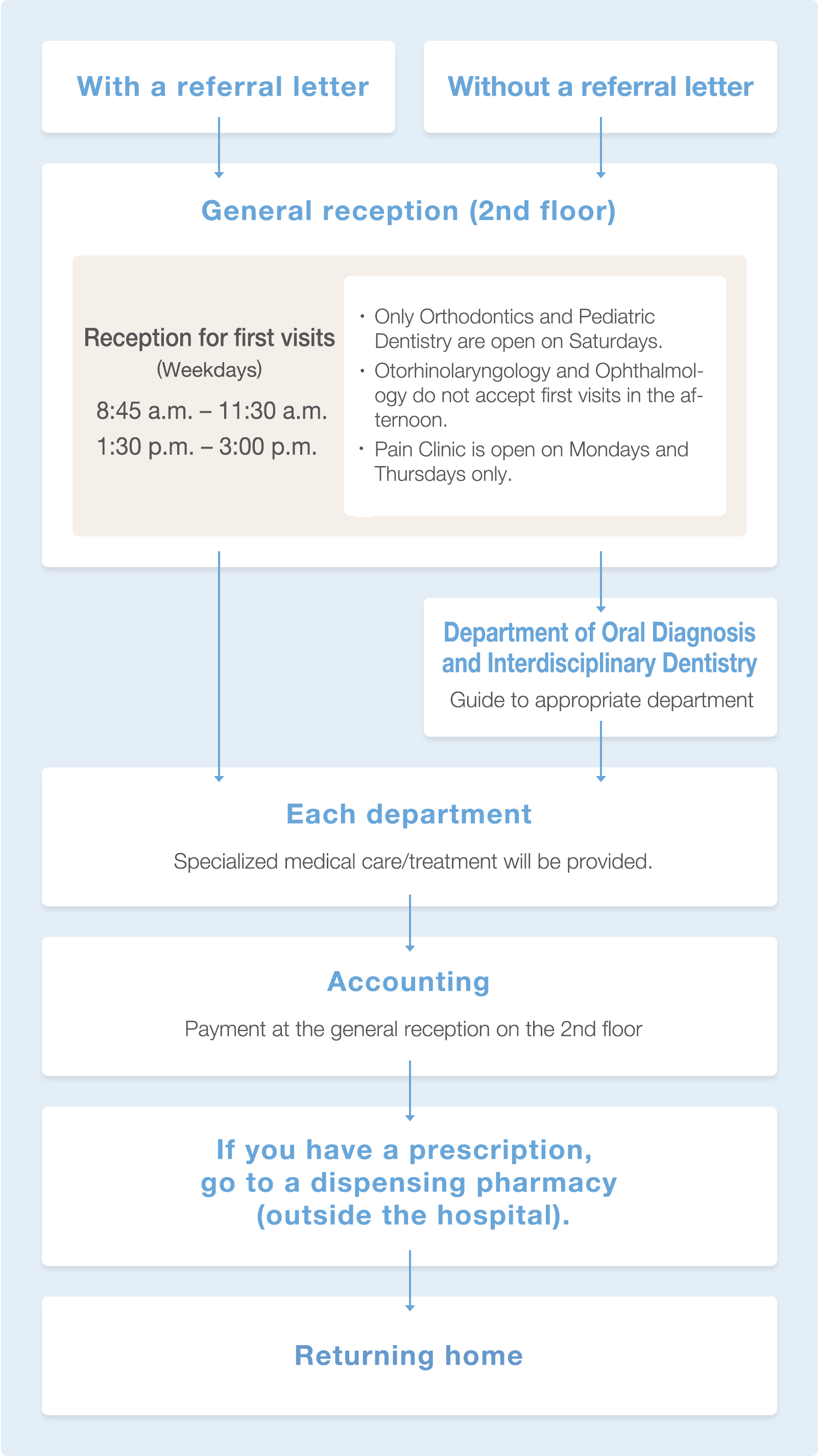 Non-consultation Days
Saturdays (except for Orthodontics and Pediatric Dentistry)
Sundays, Holidays
New Year's Holidays
Foundation Day of School (January 14)
Status Upgrade Celebration Day of College (June 18)
For First Visit
Fill out necessary information in the examination application form (first visit) and submit it to the "Reception for First Visit."
If you have a health insurance card (including various medical certificates) or a referral letter from another medical institution, please present it together.

If you do not present your health insurance card at the first visit, you need to pay all medical expenses. So, make sure to bring it with you. If you bring your health insurance card (health insurance card for which the payment qualification is valid on the day of examination) within one week, we will change to the insured amount (the insurance fee will be changed only for medical treatment covered by insurance). Please present it to the general reception together with the "receipt" and "health insurance card."