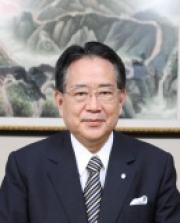 Osaka Dental University has been pursuing education, research, and clinical practice of dental medicine under the foundation spirit of "Philanthropy and Public Interest" since the foundation in 1911. Osaka Dental University Hospital has been committed to three missions: clinical education, advanced medical care, and contribution to the community through healthcare services.

At the start of the new Reiwa era, we strongly beleive university hospitals from now on should be operated based on the "Patient Oriented System (POS)." Our educational philosophy is "Science (latest medical knowledge), Art (latest medical technology), and Heart (thoughtfulness to others)." Many true healthcare professionals with these qualities are actively working at our hospital, and each of these healthcare professionals will listen carefully to each patient's worries and troubles and provide medical care while maintaining good communication. We would also like to provide the patients who visit our hospital with medical care that is not only safe and reliable but also thoughtful and warm.

We will continue to meet the expectations and demands of society based on the starting point of medical care. In 2017, we started a health seminar program and opened a new Oral Rehabilitation and a Center for Dental Sleep Medicine. In 2018, the Dental Hygienist Training Center was established to help dental hygienists return to work. Sleep Apnea Syndrome clinic was opened in 2019. We will continuously respond to diversified social needs, such as the expansion of house call services and medical care in English for overseas visitors. As an effort unique to this hospital, we are planning to provide preemptive medicine* at our Osaka International Preemptive Medical Center, in which we will conduct genomic diagnosis by mRNA tests using saliva for early detection and prevention of diseases.

Our hospital has been developing based on the support of the people of the community. We will continuously contribute to health and long life as a community-rooted university hospital and as a hub of medical care in Osaka. We appreciate your continued support and cooperation.

*Medical care that predicts individual genetic and environmental risks and provides optimal intervention before the onset of diseases, which is different from conventional preventive medicine. Advocated by Dr. Hiroo Imura, Professor Emeritus of Kyoto University.
Message from the Director of Osaka Dental University Hospital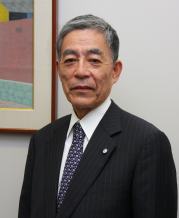 With the 2025 issue just around the corner, we are required to lead a healthy and comfortable life considering the super-aging society that Japan is currently facing. Functions of the mouth, jaw, and face such as eating, chewing, tasting, speaking, smelling, listening, and seeing are essential for us to live a healthy and comfortable daily life. We aim to contribute to health promotion and long life through oral health.

Our university is a medical and educational organization for dental healthcare professionals celebrating its 110th anniversary in 2021. Our university hospital plays a role of comprehensive dental care center in the Kansai area with a total of 17 clinical departments: Operative Dentistry, Endodontics, Periodontics, Fixed Prosthodontics and Removable Prosthodontics, Geriatric Dentistry, Oral and Maxillofacial Surgery, Orthodontics, Pediatric Dentistry, Handicapped Dentistry, Anesthesiology, Oral Implantology, Oral Rehabilitation, Oral Diagnosis and Interdisciplinary Dentistry, and Diagnostic Imaging (X-Ray, CT, MRI, Dental CT), as well as closely related clinical departments of Internal Medicine, Otorhinolaryngology, and Ophthalmology.

In order to meet various needs of patients, we have established the nine special dental clinics: Center for Dental Sleep Medicine, Halitosis, Aesthetic Dentistry, Dry Eye and Dry Mouth, Jaw Deformity, Temporomandibular Joint Disease, Oral Tumors, Cleft Lip and Palate, and Dental CAD/CAM Center. In April 2019, we established the Sleep Apnea Syndrome clinic in Internal Medicine for patients with sleep apnea in cooperation with Center for Dental Sleep Medicine.

Osaka Dental University Hospital is an educational institution of dental medicine to develop excellent dentists, dental hygienists, and dental technicians with rich humanity. We also provide fair, safe, and reliable advanced dental care and conduct research directly connected to daily clinical practice for the purpose of restoring the oral function and aesthetics damaged by diseases and further maintaining and improving it. In addition, we have established an examination support system with CT, MRI, dental CT, laboratory tests, and histopathological examination to cooperate with many doctors in private practice.

We aim to become a hospital that provides satisfaction to patients with the motto of our foundation spirit, "Philanthropy and Public Interest." To meet the warm encouragement and expectations of the people in the community, we will continue to provide warm medical care and play a role as an excellent general dental medical center. We look forward to your support in the future.